Literary mash up's are all the rage nowadays aren't they? You can't move in Waterstones without some vampire biting Northanger Abbey's neck or a zombie Winnie the Pooh. Big beard funny book writer Alan Moore even had a crack. But long before any of those bandwagon jumpers, Mr William (Willie) Rushton got there first with this juicy little number: W.G. Grace's Last Case or War of the Worlds Part Two.
Grace, John Watson and A.J. Raffles go to Paris, then the moon and stop a fresh invasion by H.G. Wells' martians. Along the way they encounter Mr
s Beeton, Dr Jekyll and Mr Hyde, Sarah Bernhardt, Queen Victoria, Charles Dickens, Oscar Wilde and some Post-impressionist painters

.
Sounds good doesn't? Well it bloody well is.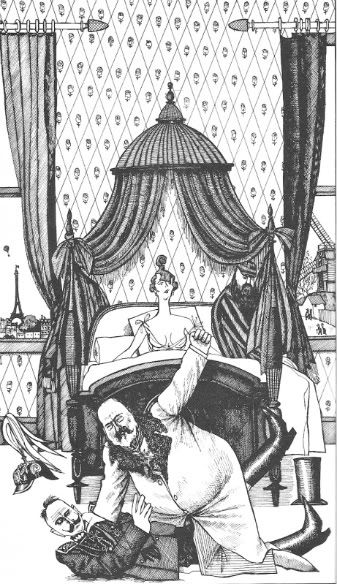 Illustrated throughout with Rushton's own pen and ink drawings, they're worth the price of the book alone. It's witty, clever, stylish and thoroughly recommended by me.