Symptoms
Directed by Jose Larraz, 1973
A horror from Spanish ex-pat José Larraz which unexpectedly became the official British entry to the 1974 Cannes Film Festival.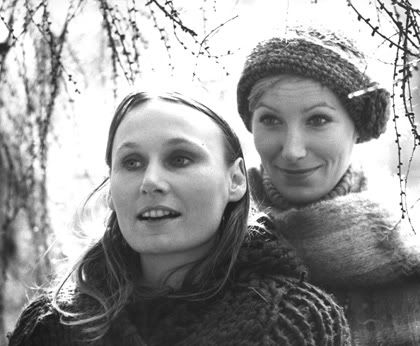 In the dying days of the 1960s, director José Larraz departed from his native Barcelona for the unlikely destination of Tunbridge Wells, from where he embarked on a short but impressive foray into the world of British exploitation cinema, unleashing the kinds of violence and eroticism of which, in the early 70s, home-grown film-makers could scarcely dream, among them Whirlpool (1970), whose posters promised, "She died with her boots on... and not much else"; Deviation (1971); the giallo-inflected Scream... and Die! (1973), which upset many with its graphic rape and sex scenes; and Vampyres (1974). Symptoms is a rather more understated, sombre affair, benefiting from sturdy performances from a fine cast of familiar faces.
Anne (
Lorna Heilbron
) visits her friend Helen (
Angela Pleasence
) at her remote and dilapidated house in the English countryside. She can't shake the feeling that someone else is in the house with them, and is curious about Cora, a girl in a photograph that Helen seems reluctant to talk about. Helen becomes increasingly agitated when Anne's estranged boyfriend John arrives at the house and when she later spies on Anne talking to the sinister gamekeeper, Brady (
Peter Vaughan
-
Grouty in Porridge)
.
When Anne takes a nocturnal trip to the attic to investigate strange noises, a now insane Helen stabs her to death and props her body up in an armchair, where it's discovered by John - who Helen also murders. Helen is forced to kill again when the gamekeeper discovers Cora's body in the lake and goes to the house planning to blackmail Helen. When the housekeeper arrives the following morning, she finds a catatonic Helen surrounded by the bodies of Anne, John and Brady.
Hooray!