Now I found the these paintings of
dogs
on the inside covers of a
Bunty
annual - I think it was the 1973 one. The owner of the annual before me had written the word 'like' in the top corner of the first picture. I like it too. In fact, I found the more I stared at the paintings the more attractive the dogs became to me and it wasn't long before I started thinking about how nice it would be to have one or maybe all of them give me a good lick. Unconsciously, I seemed to have erotically charged the paintings.
I now find these dogs so lovely I can't help but romanticise about situations whereby I could be alone with them. Just me, the dogs and some Chum.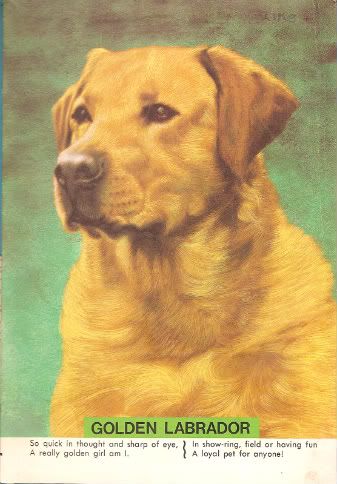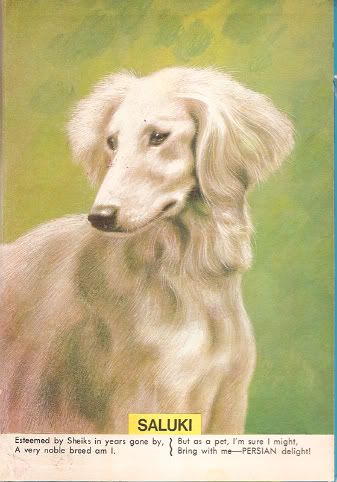 You're thinking it now aren't you? I bet you are.