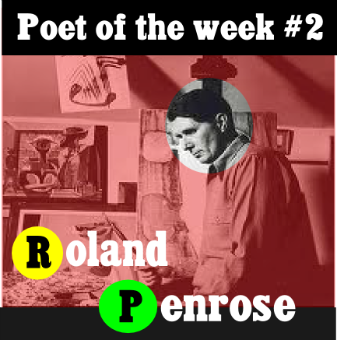 Sir Roland Penrose CBE (1900 – 1984) was an English artist, historian and poet.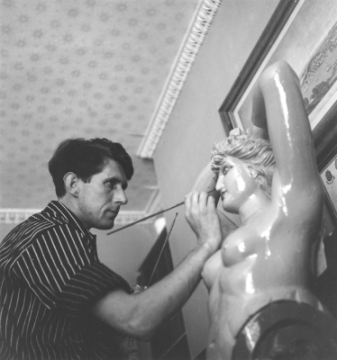 His painting Portrait of Valentine (below) is one of the very first surrealist paintings I ever saw and has seared itself into my brain like no other before or since.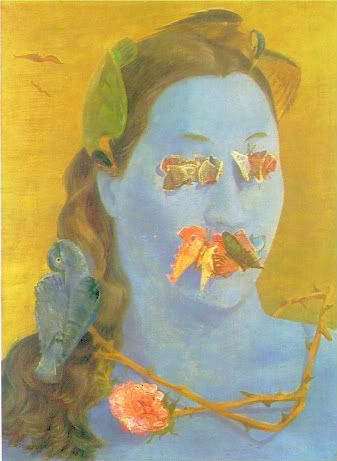 He also had probably the grooviest mates on the planet, these include (deep breath): Henry Moore, Barbara Hepworth, Ben Nicholson, Naum Gabo, Pablo Picasso, Max Ernst, Joan Miró, Man Ray and Antoni Tàpies amongst others.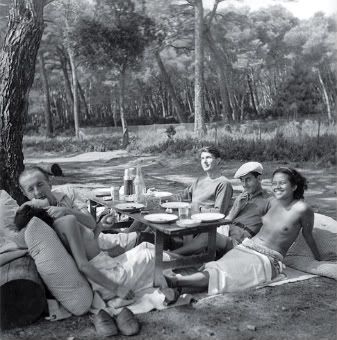 He married the model and photographer
Lee Miller
, who may or may not just be one of the most beautiful women to ever have graced God's green earth.
He was a jammy bastard.
This is the first bit from his '
The Road is Wider Than Long
' which in its original form had collages, photos, and type in differing red and black fonts but doesn't have here. Sorry.
They breathe with the night
in houses whose marble veins
are washed with sail cloth

whose carpets are covered with olives

whose gardens begin under the sea

they breathe with the night
enemy the SUN closes their eyes
the day of summer lasts
until the earthquake hatches
from the dream of heat
the dream of cold

Let us through
lift your four striped arms
and let us though

we need dancing
young grass
children to sing for rain

ASK have we got time
we want more than they are
willing to allow
their wasp helmets their guns
their guns pointing
to the ticket office

have we got time
have we got papers
have we got money
have we got ice.