The Horse's Mouth
(1958) film features a screenplay that was a labour of love for actor Alec Guinness and earned him a well deserved Academy Award nomination. It was directed by Ronald Neame of 'The Poseidon Adventure' and ;The Prime of Miss Jean Brodie' fame and was based on the book by friend of George Orwell, Joyce Cary. The soundtrack uses elements of 'Lieutenant Kije' by Sergei Prokofiev and as if it couldn't get any better; all the beautiful 'Jimson' paintings that Guinness paints in the film were the work of John Bratby, a member of group known as the English Kitchen Sink school (himself no slacker in the writing department, if you can find a copy of his quasi-autobiographical novel 'The Breakdown' you're in for a treat).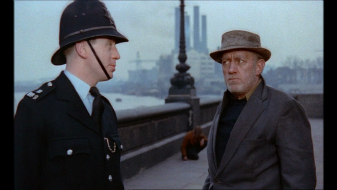 Constable: Mr. Jimson?
Gulley Jimson: No. That's my first cousin, once removed, an artist who's always getting into trouble with the police. He just went up the road. Shall I call him back?
Constable: Have you just sent a telephone message of a threatening character to Mr. Hickson of Portland Place?
Gulley Jimson: I only said I'd burn his house down and cut his liver out.
Constable: Now he doesn't want to prosecute, but if you go on making a nuissance of yourself, well, he's gonna have to take steps.
Gulley Jimson: Would he rather I cut his liver out without phoning?
Constable: Now, come now, Mr. Jimson. Put yourself in his place.
Gulley Jimson: I wish I could. It's a very nice place.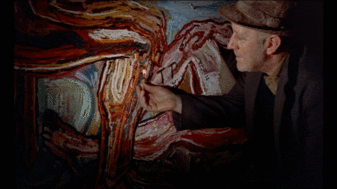 The film, in my opinion is one of the best ever made about painters and art. I would also rank Galton, Simpson and Hancock's 'The Rebel', but this just pips it to the post due to Alec Guinness's tour de force performance as the vulgar genius, Gulley Jimson. He is as mesmerising as he is funny as an ill-behaved but dedicated painter who will let nothing stand in the way of his artistic vision, including friendship and employment. Sadly the young fella Mike Morgan who plays Jimson's groupie Nosey fell ill with meningitis shortly before filming ended and died before its completion. Sad.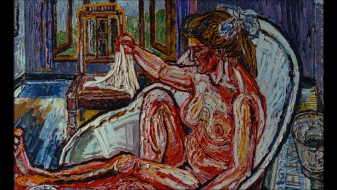 Gulley Jimson: Of course you want to be an artist. Everybody does, once. But they get over it, like measles and chicken pox.
Nosey: But there have to be artists!
Gulley Jimson: And lunatics too! But why go and live in an asylum before you're sent for?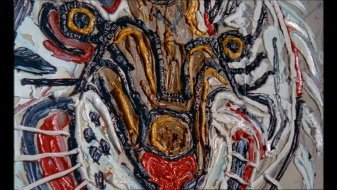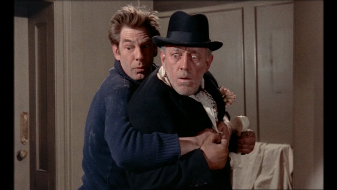 Gulley Jimson: Thirty seconds of revelation is worth a million years of know-nothings.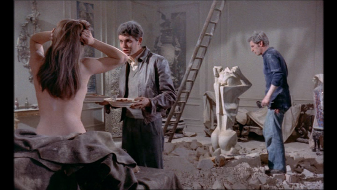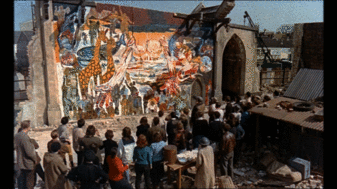 Joyce Carey, the author of the novel which inspired the film, based the role of the self-destructive painter on his good friend, the great Welsh poet Dylan Thomas. Guinness' screenplay generally follows the book, but deviates from the ending, where Jimson had suffers a stroke and is no longer able to paint.