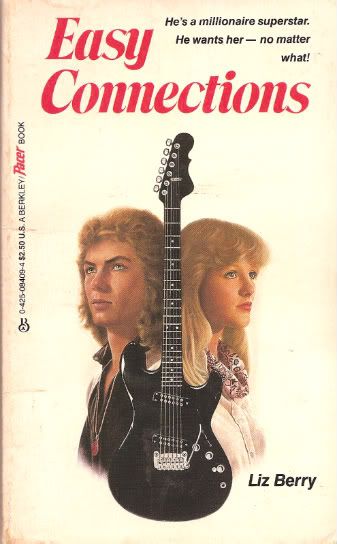 The back cover says:
Dreams of London's hottest rock group,
Easy Connection
, fill the hearts of teenage girls everywhere. But when 17-year-old Cathy Harlow accidentally connects with Paul Devlin, the group's lead guitarist. Her dreams for the future are shattered.
Cathy is drawn to Dev's intense good looks, yet she is frightened by a dark side of him that she cannot understand. She vows not to let her attraction to him interfere with her plans to attend a prestigious London art school.
But Dev, captivated by Cathy's beauty, is determined to possess her. And nothing will stop him from getting what he wants.
"... a well-written, interesting novel... Young people will enjoy this closeup of the life of a superstar."
- Children's Book Review Service