Look at this:
The 'about the author' blurb claims that
George Macbeth
is 'one of Britain's most popular poets. Twelve volumes of his own poetry have been published, he is the editor of six anthologies, and he frequently broadcasts poetry for the BBC'. He also wrote couple of well smutty lady spy novels about a woman called (for some reason)
Cadbury
.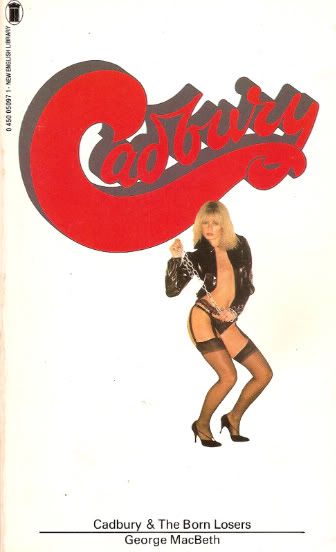 Oh, there's one called 'Cadbury and the Seven Witches' too - which is supposed to be a bit spooky. But I don't have that.